The very well known lyrist Irshad Kamil's two lines" Manzil Se Behatar, Lagne Lage Hai Ye Raaste'' from the movie' Jab we met' perfectly describes the philosophy of
bike riding experience
on the roads of
Leh
and
Ladakh.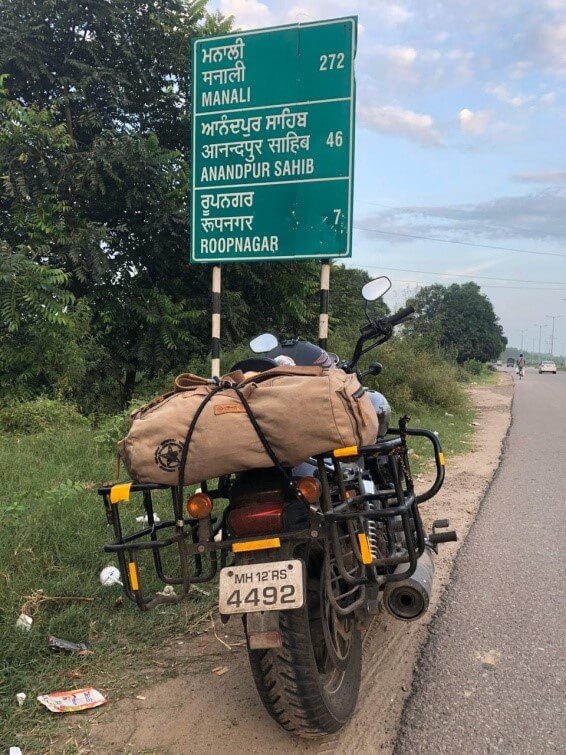 For every passionate
bike riders
, the thought of a trip to
Leh and Ladakh
is the most fascinating; hardly there is any possibility that during the
college days
our heart not aspire for going on a
bike trip with friends
to
explore mountains and scenic beauty of Leh and Ladakh.
Going out with
friends
on a road
trip creates memories for a lifetime
. The memories we create today, we can cherish tomorrow. The journey of bike trips are essentials for nomadic souls to discover the self-discovery and identify other aspects of the personality. The lessons which we learned during
road trips stay with us for a lifetime
. The best thing about bike trips is that it began with the home but at the same time you don't feel excited about reaching the destination, because during the journey you get to know-' Destinations are overrated, the journey matters the most'.
Firstly I would like to share some background story of what drives me to go for such a long of 6506 km. So grab the popcorn and enjoy the ride with me. Relive the moments with me on the journey.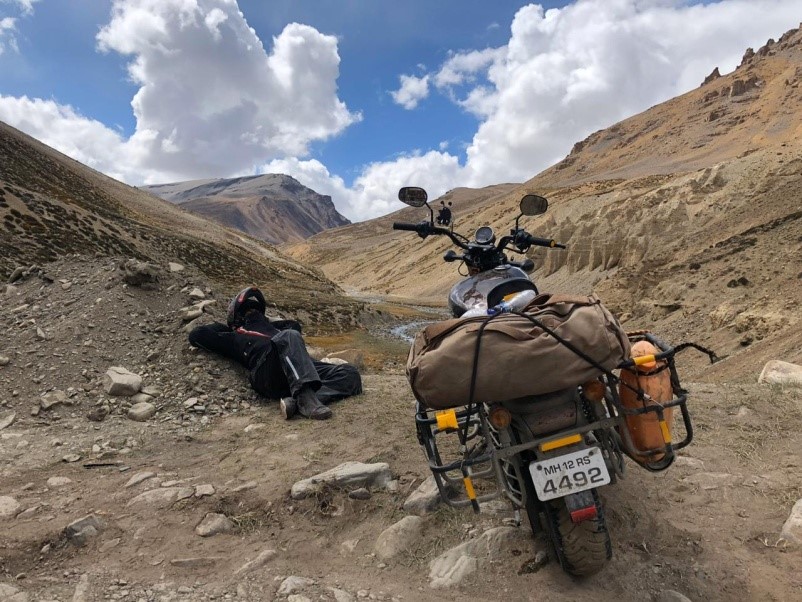 We all
love to
spend quality of time
during the road
trip with our best buddies
and I am not exceptional. From my graduation days, I always wanted to go on a
road trip on the bike
. But unfortunately, I had no bike at that time.
But as soon as I got my first job in a couple of months I bought my dream bike ROYAL ENFIELD THUNDERBIRD 350. I picked
ROYAL ENFIELD
because it's a
perfect cruise bike
for the long ride and has a different style and comfort.
After having bike we had one important task to do which was to have all the equipment for the long journey including
biker jackets,
key chains
cool
stickers
for bikes,
t-shirts
which can show our bond of brotherhood so we went to
The MisFit World
. To our surprise, we found all the relatable accessories at one roof at
The MisFit World
.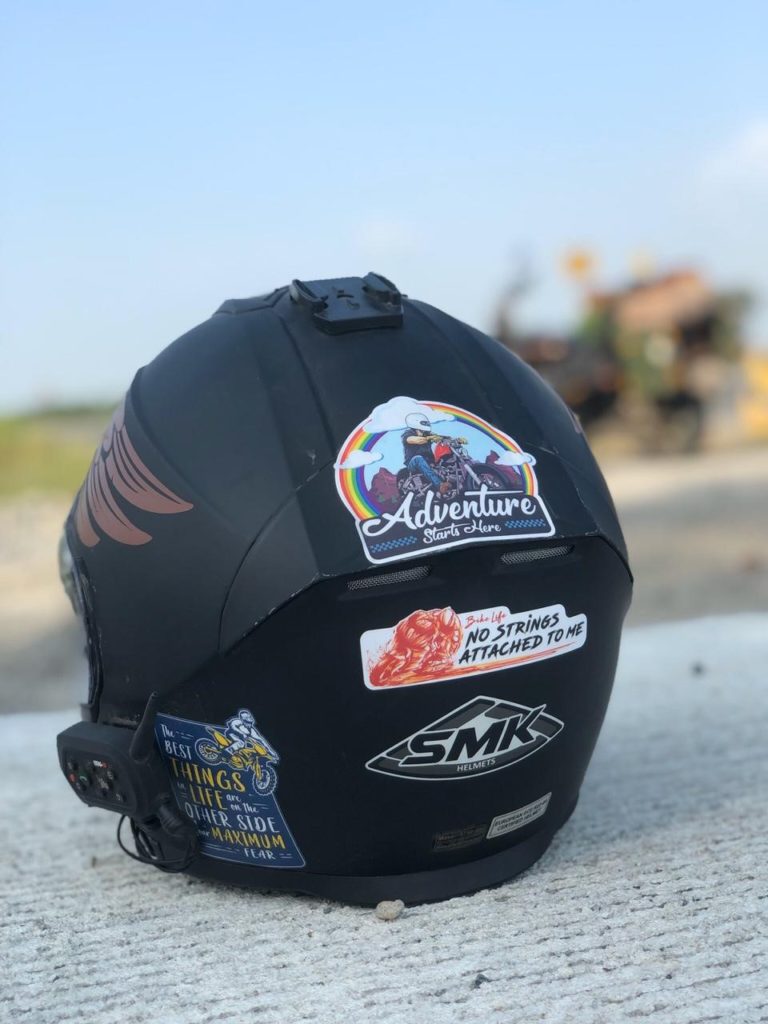 Best time for road trip of Leh Ladakh
starts from May end and lasts till Sept end, after the end of winter season in February, Border roads organization (BRO) starts clearing ice off the roads with the help of GPS which takes the duration of around three months and monsoon season make the roads very slippery, while considering all the aspects we choose the month of July
Finally, we all are ready for
D- Day
, initially we had decided to begin our journey our bike from train to
Delhi
and then
start our bike journey from Delhi to Leh
, but This is the standard way which is quite boring. while planning I thought what if
we start our ride from
Pune
itself. That would be a lifetime experience covering 10 states all along
the route Pune to Ladakh
. Each day will get to know about different climate, people, food, terrain. we had a great opportunity to discover our diverse country.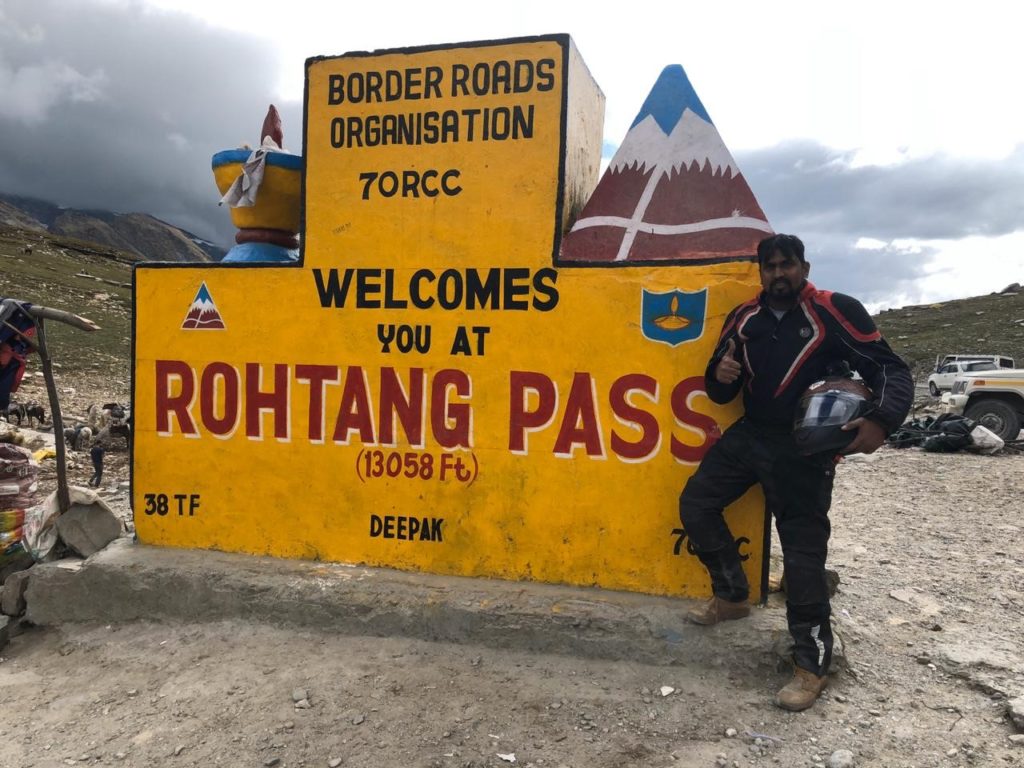 We have decided to take the National highway-8 (Pune–Mumbai– –Surat–Ahmedabad –Udaipur –Ajmer), a bit long but safe and the route is also quite scenic. We did some changes in our route to incorporate Amritsar(for Golden temple). We took some printouts of Google maps with us, as these were handy for aiming your next target destination in case your GPS will not work. We took
printout for the Ladakh map
which contains info about road conditions as well.
Medical kit is a must on every road trip
, we had included some medicines related to AMS (
Acute Mountain Sickness
). It usually happens when your body won't able to acclimatize W.R.T. altitude. Not much space had left in my bag which I tied on my pillion seat after bike accessories and all. So I kept the minimum clothes for the trip to avoid extra luggage.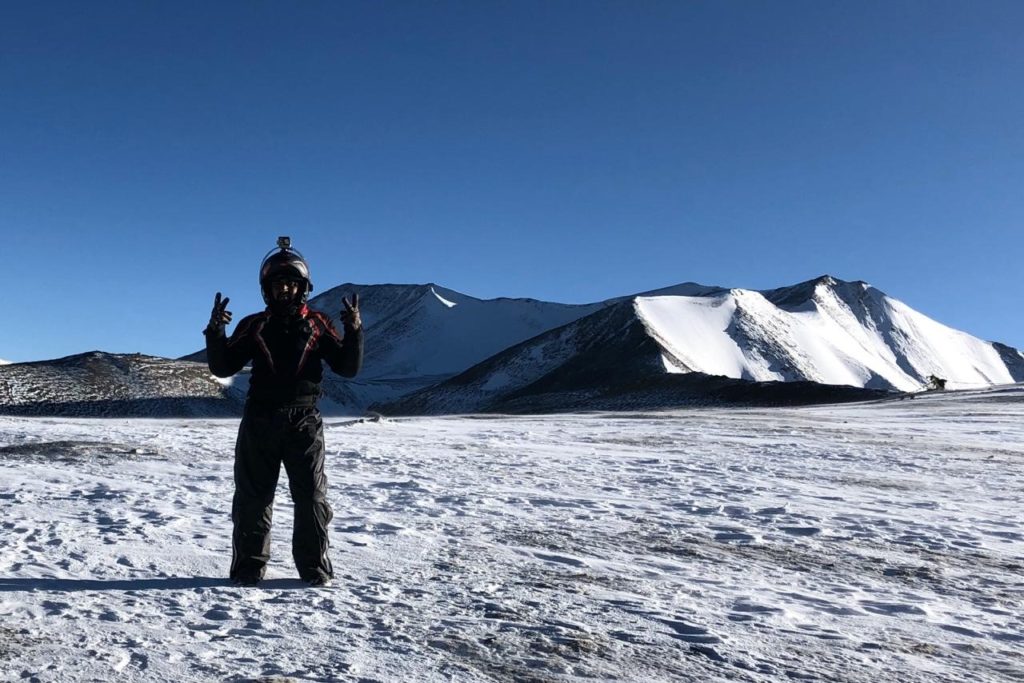 Our magnificent journey of 18 days and 6500 Km filled with thrill. During our journey,
The MisFit World
's sticker and hoodies
make us unique in the crowd of different bikers.